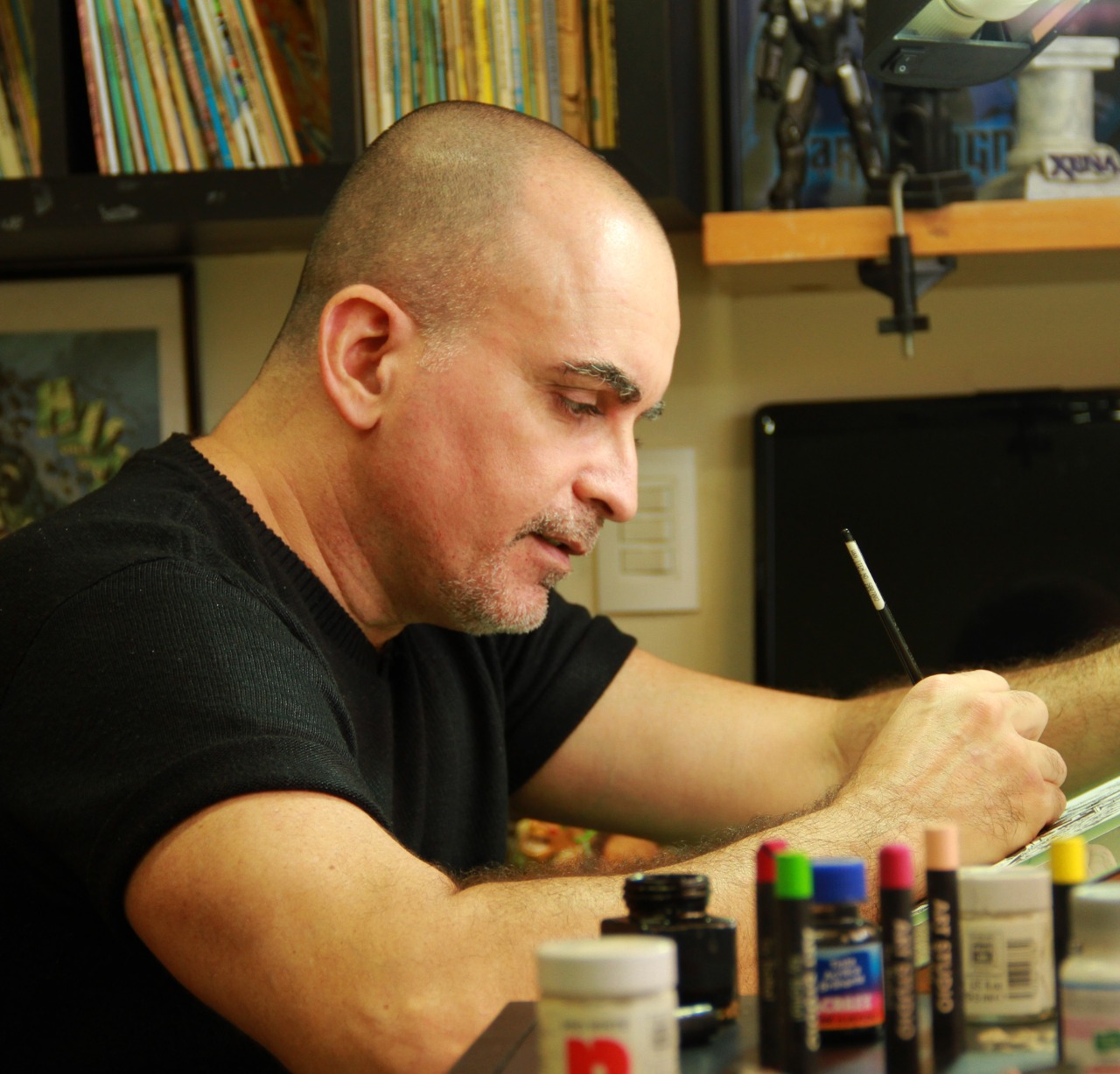 "The cryptoart market came to fulfill a gap to thousands of artists who, as myself, migrated from paper to digital. Our criations turned out to be in the same, if not in a wider value than that of physical art, and this was a unimaginble feat, even not long ago.
I always tried to see my art ahead of my time and NFTs are the future now"
ABOUT
Fan-Favorite Brazilian artist Mike Deodato's style range from high energy drawings to a noir photorealism. Deodato's lifelong love for comics comes from his late father, a comics artist himself, who guided his son's artistic growth. In the '90s, Deodato took the US market by assault swithcing his original realist style to a more dynamic one, influenced by early Image Comics, and made his name with a popular run on DC Comics' Wonder Woman. Soon, Deodato became one of the most prolific and in demand artists of that decade, with credits that include Marvel's Avengers, Elektra, The Incredible Hulk, Spider-Man and Thor.
Eventually, he reduced his workload and reinvented his art once again, creating a darker, more detailed style, experimenting it in a Nightcrawler story showcased in X-Men Unlimited. Deodato then managed to draw one of his favorite series to date: The Incredible Hulk, written by Bruce Jones. After many years as a Marvel exclusive artist, some of his credits include Witches, New Avengers, Amazing Spider-Man, Thunderbolts, Infinity Wars, Savage Avengers and Marvel Comics #1000. After 24 years as an exclusive Marvel artist, he left the publisher to devote himself to an authoring career. His most recent projects in this new phase are Berserker Unbound, The Resistance and Bad Mother.