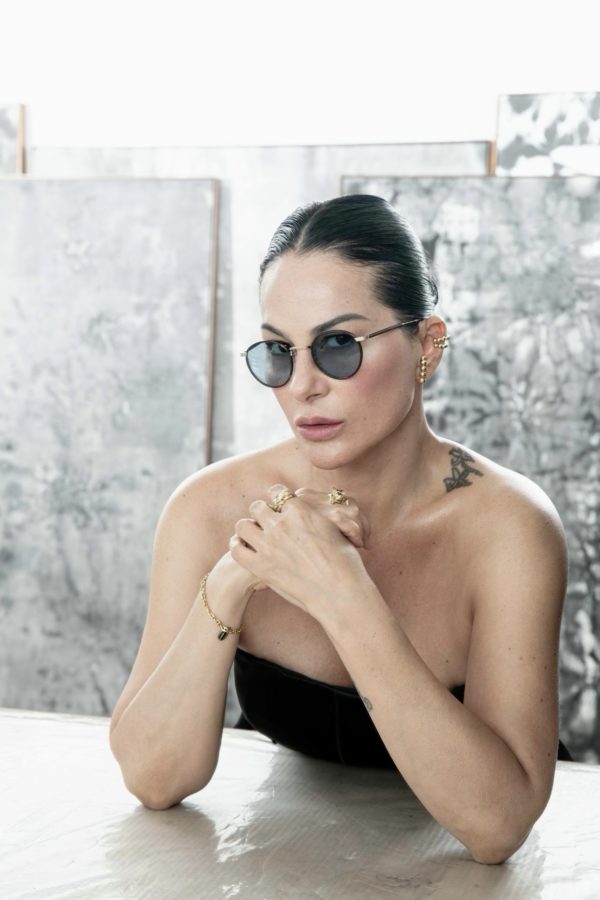 Brazilian visual artist Paula Klien is one of the pioneers within the Brazilian contemporary art scene in the use of NFT.
The artist researches invisible things, working on accidents in the field of spirituality, transcendence, silence and surrender. Inspired by ancient oriental philosophy, she uses water and ink to paint large canvases. She also works in photography.
Her work has been displayed many times in Brazil and abroad. Represented in Berlin by aquabitArt gallery, she has shown her work on several occasions and participated in the main contemporary art fairs as well as Deutsche Bank. Her work was also shown in New York, Buenos Aires, The Saatchi Gallery in London, and at Bienais, in Italy.
In Brazil, her individual exhibitions were carried out with cutting-edge curatorship. "Extremos Líquidos" by Marcus Lontra and "Fluvius," by Denise Mattar. "Fluvius" featured more than fifty new paintings by the artist, accompanied by digigraphs, installations and a video performance, resulting in a record attendance for the Centro Cultural Correios. In addition, she displayed her art in important national collectives and in the largest contemporary art fairs in the country, such as SP-Arte, SP-Foto and ArtRio.
Works by Paula Klien are part of the collection in two important museums. MON (Museu Oscar Niemeyer) houses "The last portrait of Oscar Niemeyer", and MACS (Sorocaba Contemporary Art Museum), "ZigZag" and "Wherever you go, I go".
As a photographer, the artist was part of a workshop with Steve McCurry. She ran campaigns, fashion editorials and published two portrait books, entitled "Pessoas Me Interessam" and "It's Raining Men", shooting a broad range of models and celebrities. Paula authored the last portrait of Oscar Niemeyer, in his room, at 104 years of age.